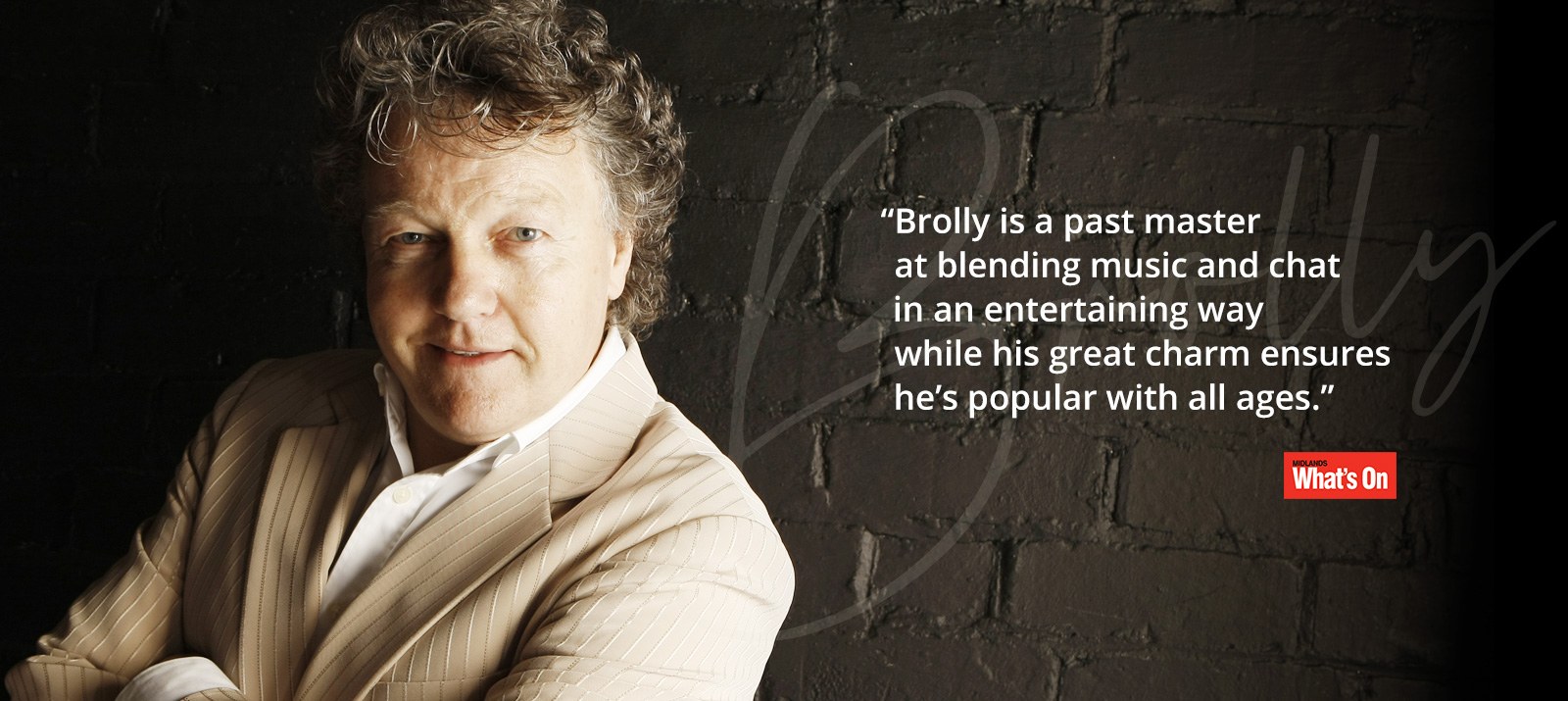 About Bob
Bob Brolly was born in Derry, Northern Ireland where he spent the first fifteen years of his life. The family then uprooted and moved to Coventry, England where he continues to live.
As a very young boy growing up in Ireland, Bob spent many years singing in the choir at the Waterside Chapel in Derry, so singing was something that Bob has done from a very early age.
After studying engineering for six years, a series of different jobs then followed, ranging from shoe shop manager to beer taster for Bass Breweries – not bad for someone who has never touched a drop!
Bob formed a band in which he was the drummer and lead singer and, after many different band 'line-ups' he found he was a better singer than drummer!!! The band, known as Calvary, toured the world with Bob's younger brother, Paul, travelling everywhere with Bob as his sound engineer/driver. Tragically, Paul broke his neck in a horrific car crash and was paralysed from the neck down. Paul lives with Bob at his home in Coventry, and it is here you will find Paul – unless he is away on holiday. As Bob often says, "Have wheelchair, will travel!"
His live shows have had a complete change of musical direction and he now combines his favourite Irish tunes with songs from country artists, old and new. Bob has performed in some of the top venues such as London's famous Wembley Arena, the Legendary Galtymore, Birmingham's National Indoor Arena and the world-famous Symphony Hall also in Birmingham.
As a very successful broadcaster with the BBC in the Midlands for over 25 years – most of which he was on air six days a week. Bob has now cut back on his radio work but continues to present his legendary award-winning Irish show on BBC CWR which fits alongside his work with Phil Mack and Spotlight TV.
In 2003, Bob was awarded an MBE for services to Broadcasting with the BBC and the wonderful work he does for charities having raised over £2.5m. He was invited to Buckingham Palace to receive his MBE from Prince Charles.
Bob was also granted an Apostolic Blessing from Pope John in the Vatican for his fundraising for many charities. These are just two of many major awards Bob has received over the years.
Although Bob loves being a radio broadcaster with the BBC, he has often said that the thrill of walking on stage, singing a few old songs and making people happy still gives him the greatest satisfaction of all – to which many, many people would certainly agree.